COMPREHENSIVE SERVICE FOR AFFORDABLE OPERATION
For over 30 years, SMA has helped hundreds of thousands of people and companies produce and consume energy independently according to their individual needs. In collaboration with our customers and partners, we are helping the people around the world transition to a self-sufficient and decentralized energy supply.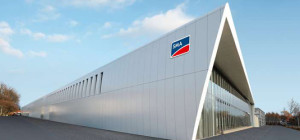 A multiple award-winner, SMA is the world's largest manufacturer of solar inverters and monitoring systems. Over 3 gigawatts of SMA solar inverters are installed globally and the company employs over 5,000 people on four continents in twenty-one countries. Around 1,000 of SMA's workforce are dedicated purely to research and development.
Highly trained SMA technicians work at 90 SMA customer service centres around the world – and with a physical support presence in Australia, you can rest assured that with your purchase not only comes the backing of ElectraWise, but SMA staff are ready to answer you calls.
German engineering – German quality, at a sensible price. SMA continues the tradition; providing high yield devices and superb reliability.
General Information: