Solar Power Systems for Homes
GRID CONNECT SOLAR POWER SYSTEMS FOR HOMES
Would you like to power your home using the sun's free power? ElecgtraWise Adelaide are the grid connect professionals, with thousands of residential installations successfully completed!

Contact us today toll free on 1300 70 20 79 or email our friendly team for expert, obligation-free advice!
---
Grid Solar Panels and Solar Power: How does it work for you?
Grid Connect Solar Systems form two parts – 1) Solar Pa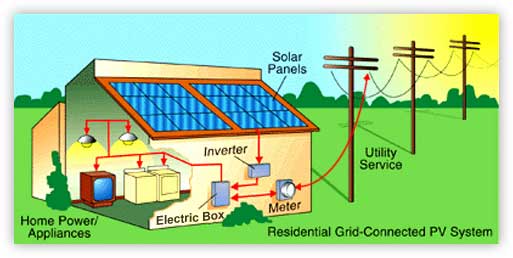 nels 2) Inverter The solar panels work when sunlight hits the cells of the solar panels, electrons are shaken free and move around. Electrons are the negatively charged particles that sit around the nucleus of an atom (the nucleus consists of protons and neutrons). An electric current is simply the movement or flow of electrons in the same direction. …………………..Read More
---
Earn $100 Dollars – for referring ElectraWise
Happy with your solar installation, why not tell your family and friends and potentially earn $100 dollars.
Electrawise would like to thank all our satisfied customers that have referred our company to family and friends, HAPPY SHOPPING!!!………………Read More
---