Jinko Solar Special Adelaide 3KW System  (Internet Special)
A Solar System best of both worlds, unbeatable quality and price. Solar system High lights 1) Jinko Solar Panels 250W Poly Jinko is the 5th largest crystalline manufacturer globally Over 4GW of products deployed globally Tier 1 Bankability No 1 in market share in China, Italy & South Africa Power Guard insured linear warranty Fully integrated product & automated manufacturing Supported by Australian wide Electrical wholesaler 2) Power One Italian inverter Currently the second largest manufacturer of solar power inverters globally Proven realiablity Great warranty service through most major Electrical whole saler (Rexel) 3) Premium quality rail system, Not all solar railing systems are equal read article on our recent experience

System Includes
1) 12 x 250W Jinko Panels (Teir 1 Chineese Manufacturer)
2) Premium Power One 3KW Inverter
3) Installation by Electrawise solar installation team A Class Licence holder Including Accredited Clean Energy Installer (on Job)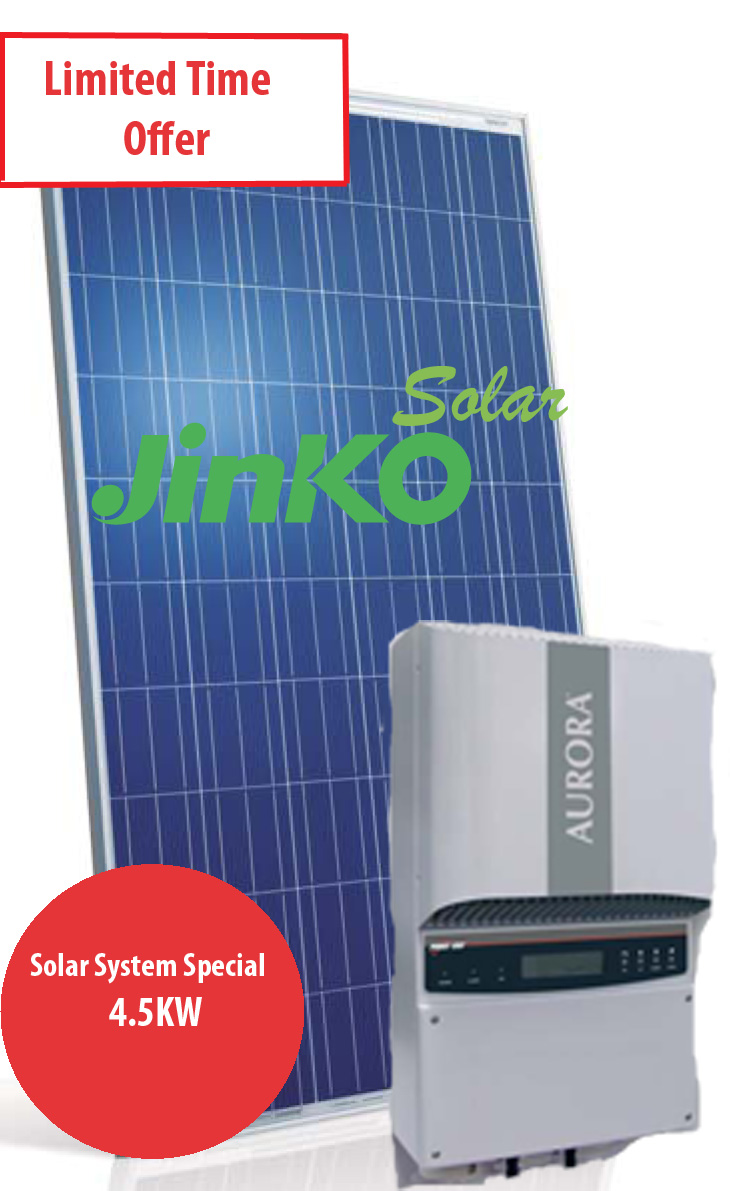 Regular price $5,608.00,
Save $600 on already on our great priced solar system.
Buy Outright From[1] $3999.00
[1] Please also note:
You must be eligible for Renewable Energy Solar Credits (most households are). Pricing valid for installations within 100 kilometres of Adelaide CBD or within the same distance from other major regional centres. An additional charge of $2.50 per kilometre for each kilometre may apply thereafter, depending on the location of our closest installer. Site visit required to finalise price Flat roofs – extra $350 per kW Extra $350 for double-storey houses Roof installation area must be unshaded Pricing includes two rows of panels with same orientation No other discounts or offers apply **Terms and conditions apply, call us on 08 84492196.